Alaska Fishing and Lodging
Offering the Finest Alaska Fishing Charters & Lodge Accommodations
We specialize in private multiple day Alaska fishing charters, & lodging, where you are the only group of anglers at our Alaska fishing lodge, & on our fishing boats.
Why Choose Alaskan Gamefisher?
Our Alaskan Fishing Charters are created specifically with your personal requests in mind. Your trip is truly custom, so we can build your fishing/lodging package however you want it with a combination of saltwater halibut fishing, freshwater salmon fishing, & fly out remote stream salmon fishing, wildlife, & Bear Viewing trips.
Fishing Season
Our saltwater Halibut, & King salmon combo trips start in early May, the only month we fish for both salmon, & halibut the same day in the saltwater fishery. June we will transition our king salmon fishing to the Kenai River all the way thru July, Then in August the feisty Coho, or Silver salmon will be in play in the rivers.
Our fly out trips we can begin to catch silver salmon starting about July 20, sockeye salmon June 5th to Late July on fly outs and on the Kenai river mid July to mid August. We can get into large numbers of saltwater silver salmon over in seward starting early July running into late august. Our Homer Alaska saltwater boat concentrates on halibut only in June, July & August.
About the Guide
Captain Mel Erickson owner & head Guide of Alaskan Gamefisher since 1989 will personally be your Alaska fishing guide for our several fisheries. Kenai River salmon fishing, in June, July & August and on saltwater halibut & King Salmon Combo charters in May, on Cook Inlet, at Anchor Point near Homer.
Captain Mel Erickson is one of very few Alaska fishing guides that personally guides for both Kenai River Salmon, Alaska Halibut, & also owns the boats for both fisheries. This means you will fish both salmon, & halibut with the same guide business and not be sub-contracted out like so many of the other guide services here.
We do have hired Captains that run our salt boat when captain Mel is on the Kenai River putting you on big Kenai river king, & Coho salmon. Captain Mel also personally guides many of the fly out trips, & the Bear viewing trips where we will be very close to Coastal Alaskan Brown Bears.
Captain Mel Erickson Says:
I cannot stress enough the benefits of a private charter for your group only, while we do shared charters where you share the cost of the boat with other anglers, many problems arise from mixed group fishing trips, especially in the saltwater halibut trips. I highly recommend doing the private charters!
30+ Years Of Experience
People return again and again to fish with Alaskan Gamefisher. Our 30 plus years of experience makes the difference. We guarantee your satisfaction and can provide numerous references that will be happy to share their own experiences with you.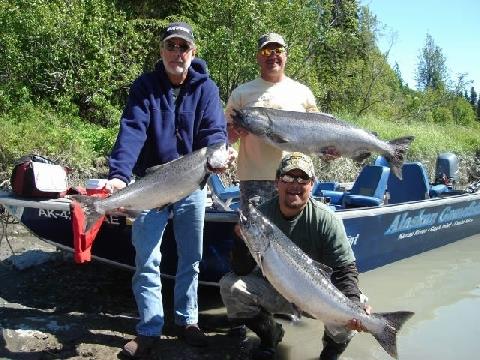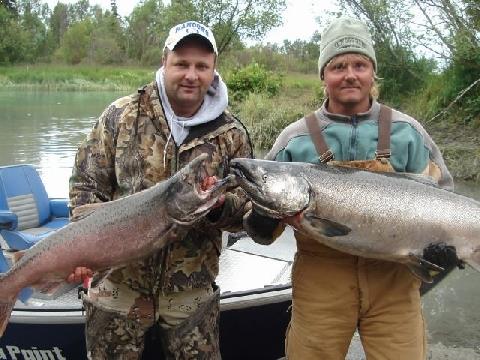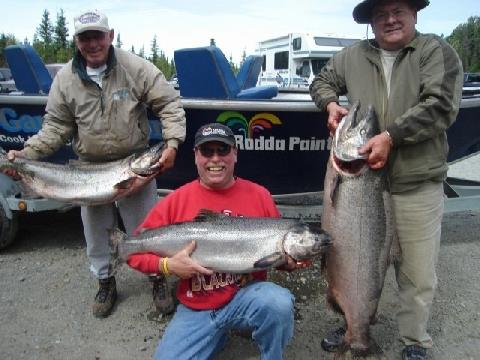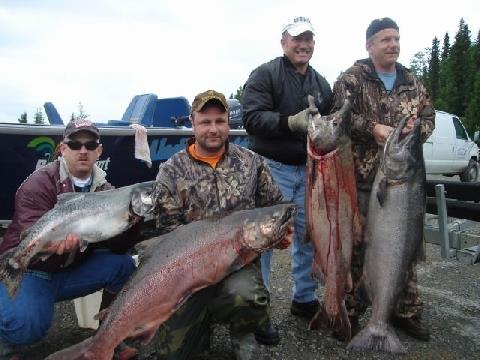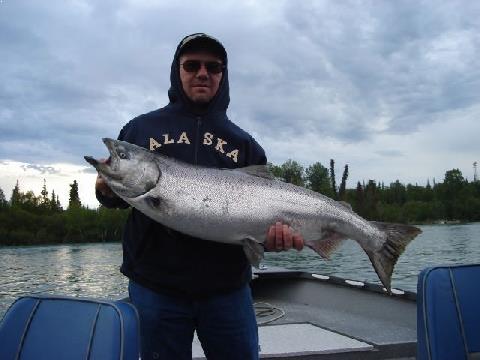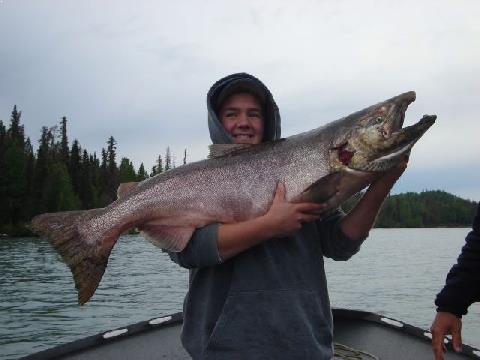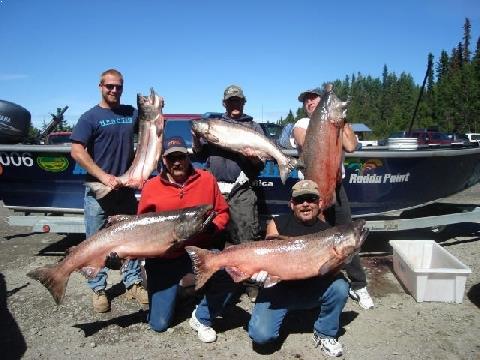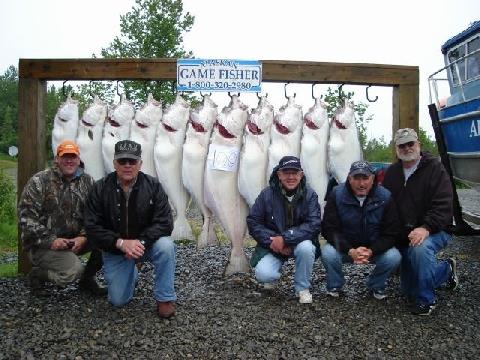 What To Expect?
All package trips include a full day of fishing including Salmon and/or Halibut in both fresh water and saltwater. The boat, crew, fishing equipment and lodging are all included in these packages. (Read More…)
Private or Shared
Fishing Equipment
Lodging
Boat
Crew
Fresh & Salt Water Fishing
Full Day Packages
Multi Day Packages
Half or Full Day Trips
Guest Reviews
Just finished a private Salmon/halibut combo trip for 3 of us. May 2018 with Captain Mel Erickson on the Gamefisher near Homer Alaska, Great Time and we will be back, brought home 3 50lb boxes of salmon & halibut.
I have been fishing with Captain Mel Erickson every year for over 20 years, we always do a 6 day/7 night private package usually in August, but been every month of summer. Fishing with Mel is a lot of fun & we always have a great time and bring home lots of fish fillets. The fly out trips are my favorite.
We did a Bear Viewing tour with Captain Mel Erickson on the Gamefisher, the trip to Lake Clark National Park was amazing, we saw over 30 bears, very beautiful location. I cant believe we were so close to a grizzly bear & Mel is very knowledgable about bears.
Thanks again Mel for the excellent fishing trip, you are the best Kenai River salmon guide & always seem to put us on the kings when the other boats are catching nothing. Take care, & see you in 2 years on our next trip.